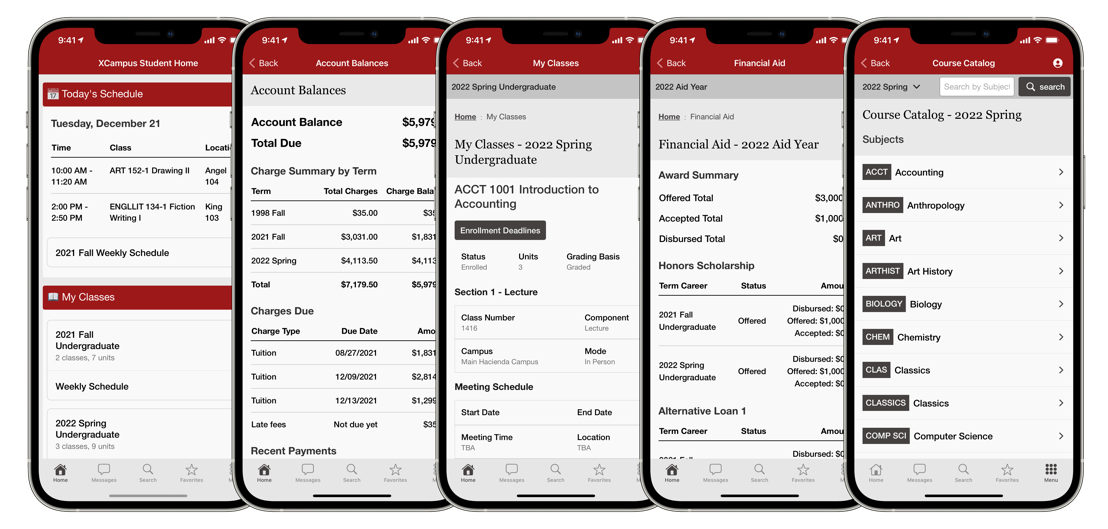 Modo Labs Acquires RojoServe, Integration Experts for the Digital Campus
Higher education institutions and companies can more easily deliver personalized digital experiences as the nature of work and school continue to change
Tuesday, January 18, 2022 —

CAMBRIDGE, Mass – Modo Labs -- a low-code app-building platform used in higher education and the workplace -- has acquired the integration company, RojoServe. This acquisition means that colleges and companies can use Modo to build more powerful mobile apps and their users – the students and employees at their institutions – get a personalized digital experience that is a faster, sleeker integration of their most-used apps and tools. Click to Tweet.

Once a nice-to-have, campus and workplace apps have become a critical, centralized source of information, tools and resources. Rather than be disjointed and disconnected, Modo integrates essential services that students and employees use every day into a single, unified digital experience that is more powerful and more engaging because they work together seamlessly.

This acquisition is the next step in a Modo-RojoServe partnership that resulted in the development of XCampus, which is a fast, modern integration of Oracle's PeopleSoft student management solution. It provides students access to registration status, view grades, execute financial transactions and more, applying any customized business logic, directly inside unified Modo-powered campus apps. The XCampus integration has been delivered for the University of Akron and Fresno State University, and is rolling out at Stanislaus State later this month, with five additional campuses in various stages of development and implementation.

As part of Modo, the RojoServe team will continue to focus on integrations, extending XCampus functionality and developing integrations of other popular enterprise and campus apps and services.

Modo CEO Andrew Yu said, "Enterprises and schools need to move fast to keep pace with all of the changes they're facing, and we can help by delivering integrations that centralize more of the experience. Research shows that the more data people have connected with services that let them act on that knowledge directly, the more successful they are. And when those elements are in one interface vs. searching and switching between tools, the better their experience is. The RojoServe team has developed a really clever approach to making these integrations deep, fast, and simple for students and employees, and easy for organizations to plug in and deliver."

RojoServe founder Robert Ratway said, "We connected with Modo because its XModule™ technology blew us away – it's a more sophisticated approach to creating unified user-focused experiences than any app platform we've seen. The collaboration has been amazing and we're incredibly excited to join this team and develop more integrations that make the Modo platform more useful and valuable to customers."

The University of Akron worked with RojoServe and Modo to deliver the first XCampus PeopleSoft integration. Steve Sedlock, Digital Marketing and Communications at the University of Akron said, "We told Modo we needed something that would be fast, plug and play, and deliver just about all of the info students want to see – finances, academics, holds, progress indicators and more. The folks at RojoServe delivered something that was easy to install and just screamed in terms of performance. We were able to go back to our students and say, 'We listened to you. Here's what you asked for, and more.'"

About Modo

Modo provides a low-code app building platform that makes it fast and easy for hybrid workplaces and campuses to deliver, evolve and scale a branded digital experience – with all the personalized information, tools and resources people need to succeed. Trusted by global Fortune 1000 brands and 300 higher education institutions, Modo's Workplace and Campus solutions deliver the agility to keep people secure, productive, and connected, wherever they are and no matter how quickly things change. Visit modolabs.com to learn more and request a custom demo.