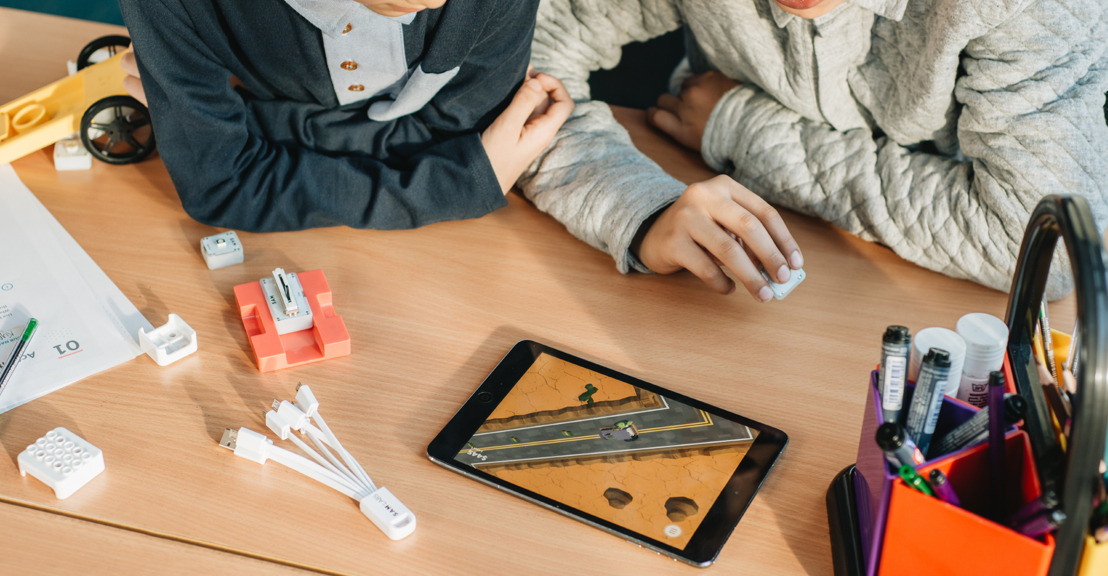 SAM Labs Announces New Board Members, Investors and New Sales Agreements
Technology education company SAM Labs adds finance and business leaders Lisa Stone, Olivier de Duve, and Hans Wackwitz to Board
Thursday, September 5, 2019 —

BOSTON -- Having recently announced an $8.9 million funding round, education technology company SAM Labs today announced the addition of Lisa Stone, Olivier de Duve and Hans Wackwitz to its Board of Directors as well as recent sales successes. Click to Tweet.

Newly named to the SAM Labs Board are:
Lisa Stone, Chairperson. Lisa has worked in private equity for over 20 years, spending the vast majority of her time supporting software and services businesses. She is Chair of Arbor Education, was founding partner and head of Portfolio at HgCapital and has focussed on working with smaller, private-equity backed businesses, with a bias towards the education sector and assessing international expansion opportunities.

Olivier de Duve. Olivier is founder, CEO, and Investment Manager at Inventures S.A. and has more than 17 years of experience in investment banking, capital markets and investment management in New York, Paris and London with Bear Stearns, Deutsche Bank, CIFG and Shinsei International. His passion for disruptive technologies led him to become co-founder of Earlytracks S.A.

Hans Wackwitz. Hans is the founder of Partners in Equity and previously worked for Bankers Trust Company and Paribas Capital Markets in New York, Dallas, Hong Kong and London from 1979 until 1994. In 1994 he joined the Board of Cobepa in Brussels to lead its Private Equity and Venture Capital business. Mr. Wackwitz is a shareholder in BrightStar Benelux, a neuroperformance company based on Kollok technology.
"SAM Labs is an exciting young business with enormous growth potential," Stone said. "Its strength in wrapping content and curriculum around a powerful, easy-to-use kit will help educators teach with confidence and inspire our next generation of STEAM thinkers. And I am delighted to be able to support the team to achieve their vision."
SAM Labs also today announced active investment partners Andrea Carr and Jonathan Brod. Carr is the founder of education resource provider Rising Stars, which is known for its "Switched On Computing" solution, and Chair of the learning company Sumdog. Brod is Managing Partner and Next Wave Partners, a growth-focused private equity firm.
In addition to the new Directors and investors, SAM Labs announced it has recently finalized purchase agreements for its award-winning, hands-on STEAM and coding curriculum kits with schools and districts including the Harmony Independent School District in Texas. In total, SAM Labs has sold its teaching and learning tools to more than 4,000 schools worldwide.
"We are proud and delighted by our success and the growth of our company," said Joachim Horn, SAM Labs CEO. "But mostly we're excited that our continued growth will allow us to put our great learning products in front of more and more students, introducing them to the power of hands-on learning about technology and engineering. That's really why we do what we do," he said.
About SAM Labs
SAM Labs offers innovative courses to teach STEAM and coding with confidence. Their easy-to-use solutions, developed for specialist and generalist teachers alike, enable students to conduct experiments, solve problems and design prototypes. Their kits include practical curriculum-aligned courses (Grades K-8), Bluetooth connected hardware blocks and interactive software - ready-made to master computational thinking. Join SAM Labs' vibrant community of practice at SAMLabs.com. Follow us on LinkedIn, Twitter, Facebook, and Pinterest.
###
Summary: SAM Labs announces that Lisa Stone, Olivier de Duve, and Hans Wackwitz have joined its Board of Directors.
Tweet: @SAMLabs announces new leaders, investors and sales partners as coding and technology teaching systems grow #K12 #Education #STEM #VC https://SAMlabs.com
Keywords: SAM Labs, STEM, STEAM, coding, education, edtech, tech-ed, K12, equity, fund raising, investment, learn to code, board
Hashtags: #education #K12 #STEM #STEAM #coding #edtech #VC
Jennifer Harrison for SAM Labs, Pando Public Relations