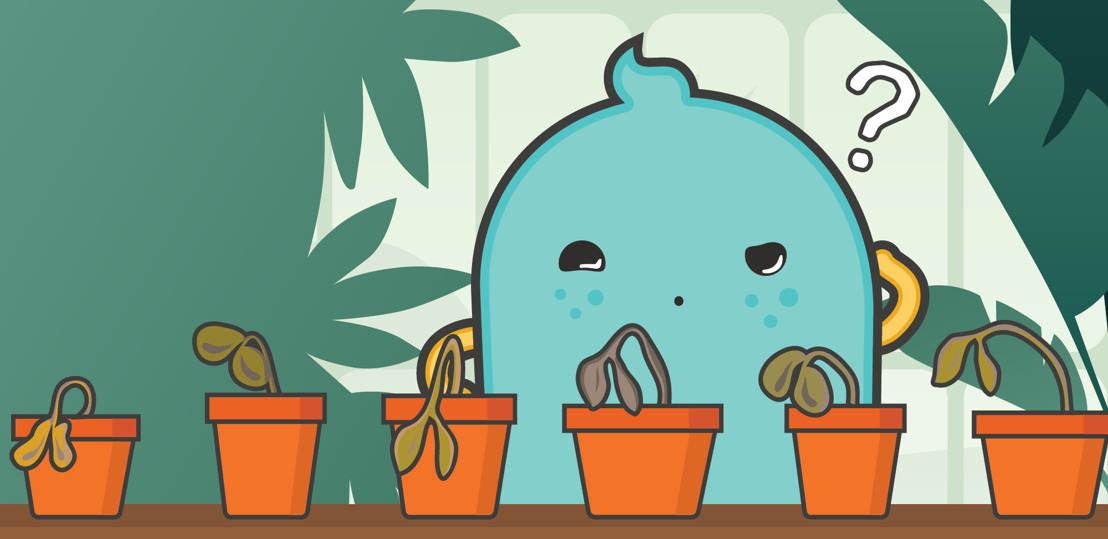 SAM Labs Launches New Hands-On Coding and Creative Problem-Solving Courses for Grades K-1
Developer of engaging STEAM learning experiences for grades 2-8, will now offer matching, standards-aligned products and curriculum for students to start learning important coding concepts earlier
Thursday, October 10, 2019 —
CAMBRIDGE, Mass – SAM Labs–the award-winning technology and education company with hands-on, coding and technology teaching resources in more than 4,000 schools–today announced the launch of new coding and problem-solving curriculum and resources for kindergarten and first-grade students (K-1). Click to Tweet.
The new K-1 product line will begin in kindergarten with a series of ten hands-on learning lessons focused on skills such as creativity, problem-solving, sequencing and basic technologies. Nine first grade program lessons will be introduced shortly afterward and both programs will be fully available in January 2020. Like SAM Labs' other popular programs and curriculum (Learn to Code and STEAM), the new K-1 courses will be fully standards-aligned in science, math, and language.
"We've enjoyed great success with our existing SAM Lab courses, opening the worlds of technology and creativity to countless young minds," said Joachim Horn, Chief Executive Officer of SAM Labs. "These new courses will allow even younger learners to start these great journeys, absorbing and enjoying the lessons even if the answer isn't correct because the material is centered on encouraging creativity, adventure, and exploration."
The K-1 courses will introduce Baby Blocky, a new character to the SAM Labs family and engage early learners with a shared comic strip reading focused on solving a problem. From there, instructional guidance will highlight skills such as coding, creativity, exploration, sorting and classifying, solution thinking, collaboration, and finding multiple solutions to a single challenge. In addition to the required hardware and teacher materials, the K-1 kits will also include cross-discipline and extension and enrichment activities.
"When teachers started to use our products, we were often asked why we did not have something for lower levels, something to introduce concepts like exploration and collaborative problem-solving," said Horn. "Nothing was really doing that for K-1 students, so the teachers were right, and we are very excited to partner with them in this new and rewarding way."
The new K-1 product is expected to complete the line of SAM Labs offerings, giving the company matching, complementary education products stretching from kindergarten through grade eight. Each SAM product is designed to enable non-technical teachers to deliver engaging and effective STEAM, coding, and problem-solving experiences to their classrooms through fully contained, standards-compliant, ready-to-use teaching kits. SAM's mix of wireless electronics for easy classroom management, game-based apps for progression through coding, and teacher training makes a powerful learning experience that is unique in the technology education space.
The application and virtual blocks used in the K-1 product will be free to use.
This week, SAM Labs also released a comprehensive guide on all things STEAM K-12 to help teachers, parents, and school leaders implement a classroom, school, or district-wide program. The guide helps educators understand the differences between STEAM and STEM, best practices, implementation models, and ways to gather support for an inclusive program. View the guide here.
Also this week, SAM Labs released its Ultimate Edtech Grant Writing Guide and a list of grants. Find both here.
About SAM Labs
SAM Labs offers innovative courses to teach STEAM and coding with confidence. Their easy-to-use solutions, developed for specialist and generalist teachers alike, enable students to conduct experiments, solve problems and design prototypes. Their kits include practical curriculum-aligned courses (Grades K-8), Bluetooth connected hardware blocks and interactive software - ready-made to master computational thinking. Join SAM Labs' vibrant community of practice at SAMLabs.com. Follow them on LinkedIn, Twitter, Facebook and Pinterest.
###
Summary: SAM Labs releases new easy-to-teach educational coding kit for kindergarten & first grade: Bluetooth connected blocks w/ interactive learning app. https://SAMLabs.com
Tweet: @SAMLabs releases new easy-to-teach educational coding kit for kindergarten & first grade: Bluetooth connected blocks and interactive learning app that is easy to teach. #K12 #Education #STEM The app is free, BTW! https://SAMlabs.com
Keywords: SAM Labs, STEM, STEAM, coding, education, edtech, tech-ed, K12, kindergarten, learn to code, learning app
Hashtags: #education #K12 #STEM #STEAM #coding #edtech
Fast Facts
With K-1 release, SAM Labs "STEAM" course will span the entire elementary offering from Kindergarten to Grade 5.
One Starter Lesson, five Kindergarten Lesson Packs and a Getting Started Guide are available now with the remainder of the materials available mid-December making total of 19 lessons: 10 for Kindergarten and 9 for Grade 1.
Lessons in K-1 STEAM are a character-driven narrative: Baby Blocky encounters a problem that students work together through a rotation of three activities (Code, Create, Explore) in order to solve.
Lessons offer:

a safe space in which to explore, innovate, create
alignment to an NGSS standard, as well as fulfilling cross-curricular links in ELA and Math
Lesson Plan, Lesson Slides and all Resources needed to complete the lesson
Shared Reading Resource – illustrations and narrative introduces students to key concepts, grabs the imagination and is used as a visual tool to ensure all students can connect with the problem, objective and purpose of the lesson
Jennifer Harrison U.S. Media Contact, Pando Public Relations